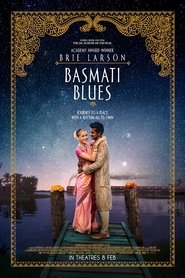 Basmati Blues (2017)
Linda Watt (Brie Larson: Room, 21 Jump Street) is a sheltered but brilliant young scientist who is plucked out of her company's lab and sent to India by her CEO (Donald Sutherland: The Hunger Games) to sell "Rice 9," a genetically modified rice she's created. However, unbeknownst to her, the rice will destroy the Indian farmers she thinks she's helping.
Upon arriving in India, Linda is overwhelmed and culture-shocked by the barely controlled chaos of India. She is introduced to an ambitious young bureaucrat, William (Saahil Sehgal) who, along with his mother, decides that they are an excellent match. Linda then meets Rajit (Utkarsh Ambudkar: Pitch Perfect, The Mindy Project), a rebellious college student forced to drop out by lack of funds, who questions Linda's motives.
Despite their playful antagonism, or maybe because of it, she starts falling for him. He ultimately opens her eyes to the fact she has unknowingly become part of a destructive plan.
Duration:
Quality: DVD
Release: 2017