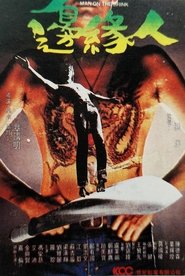 Man on the Brink (1981)
Powerful undercover cop drama from Hong Kong with echoes of Serpico.
Duration: 100 min
Quality: BLUERAY
Release: 1981
Server
Language
Quality
Links
HD
Tracers (2015)
Tracers (2015)
HD
Wanted by the mafia, a New York City bike messenger escapes into the world of parkour after meeting a beautiful stranger.
Traitor (2008)
Traitor (2008)
When straight arrow FBI agent Roy Clayton heads up the investigation into a dangerous international conspiracy, all clues seem to lead back to former U.S. Special Operations officer, Samir Horn.
HD
Scramble (2017)
Filth (2013)
Filth (2013)
A bigoted junkie cop suffering from bipolar disorder and drug addiction manipulates and hallucinates his way through the festive season in a bid to secure promotion and win back his…
HD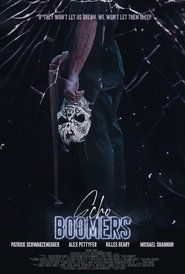 Echo Boomers (2020)
BR
United 93 (2006)
United 93 (2006)
BR
A real-time account of the events on United Flight 93, one of the planes hijacked on September 11th, 2001 that crashed near Shanksville, Pennsylvania when passengers foiled the terrorist plot.
Five Thirteen (2013)
Five Thirteen (2013)
In this tension-packed thriller, brothers Mike and Tre set out in search of better lives, trying to leave their demons behind for good. After being released from prison for a…
HD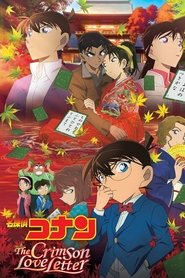 Detective Conan: Crimson Love Letter (2017)
Detective Conan: Crimson Love Letter (2017)
HD
Bombing case at Nichiuri TV in autumn. The Satsuki Cup, which crowns the winner of Japan's Hyakunin Isshu, is currently being filmed inside the facility. The incident results in a…
BR
Confessions of a Dangerous Mind (2002)
BR
Crank (2006)
WEB
Benji (2018)
Benji (2018)
WEB
Two school kids strike up a friendship with an orphaned puppy named Benji. When danger befalls them and they end up kidnapped by robbers who are in over their heads,…
Reasonable Doubt (2014)
Reasonable Doubt (2014)
When up-and-coming District Attorney Mitch Brockden commits a fatal hit-and-run, he feels compelled to throw the case against the accused criminal who was found with the body and blamed for…