Search results for "Charley Palmer Rothwell"
HD
Play or Die (2019)
Play or Die (2019)
HD
Welcome to Paranoia, the ultimate escape game. Rule #1: Nothing is real. Rule #2: One of you will die. Lucas and Chloe, two passionate gamers, decide to participate to Paranoia,…
HD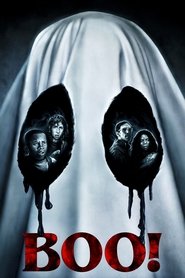 BOO! (2019)
BOO! (2019)
HD
A torn suburban family refuses to heed the warning of an innocent prank left upon them which causes an unknown supernatural force to wreak havoc.
BR
iBoy (2017)
iBoy (2017)
BR
After an accident, Tom wakes from a coma to discover that fragments of his smart phone have been embedded in his head, and worse, that returning to normal teenage life…