0
(No Ratings Yet)
Loading...
Todd Glass: Act Happy (2018)
Try to keep up as comedian Todd Glass delivers rapid-fire stand-up that bounces from his heart attack to his coming out to how to eat a Kit Kat.
Duration: N/A
Quality: WEB
Release: 2018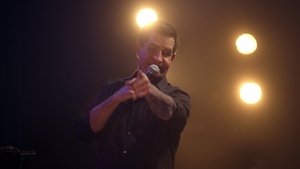 Notice
: Trying to get property of non-object in
/home/admin/web/yomovies.club/public_html/wp-content/plugins/wp-postratings/wp-postratings.php
on line
290
Hall Pass (2011)
HD
Jellyfish Eyes (2013)
Jellyfish Eyes (2013)
HD
In present-day Japan, little Masashi moves from an evacuation center to a small village. There he will discover that every child has the ability to communicate with a fantastic creature,…
We Bought a Zoo (2011)
We Bought a Zoo (2011)
Benjamin has lost his wife and, in a bid to start his life over, purchases a large house that has a zoo – welcome news for his daughter, but his…
HD
Spent (2017)
Spent (2017)
HD
Poor Herbert…if only the brain tumor had killed him… A charming dark comedy with a vintage vibe. A wife and son live it up while their miser-rat of a husband/father…
BR
Sahara (2005)
Sahara (2005)
BR
Master explorer Dirk Pitt goes on the adventure of a lifetime of seeking out a lost Civil War battleship known as the "Ship of Death" in the deserts of West…
Cockneys vs Zombies (2012)
BR
Little Miss Sunshine (2006)
Little Miss Sunshine (2006)
BR
A family determined to get their young daughter into the finals of a beauty pageant take a cross-country trip in their VW bus.
BR
The Mermaid (2016)
HD
Plus One (2019)
HD
Bad Hair (2020)
HD
The Babysitter: Killer Queen (2020)
Austenland (2013)